DA Upper School elective course, fall 2022
Instructor: Tina Bessias, DA Sustainability Coordinator and Independent Study Coordinator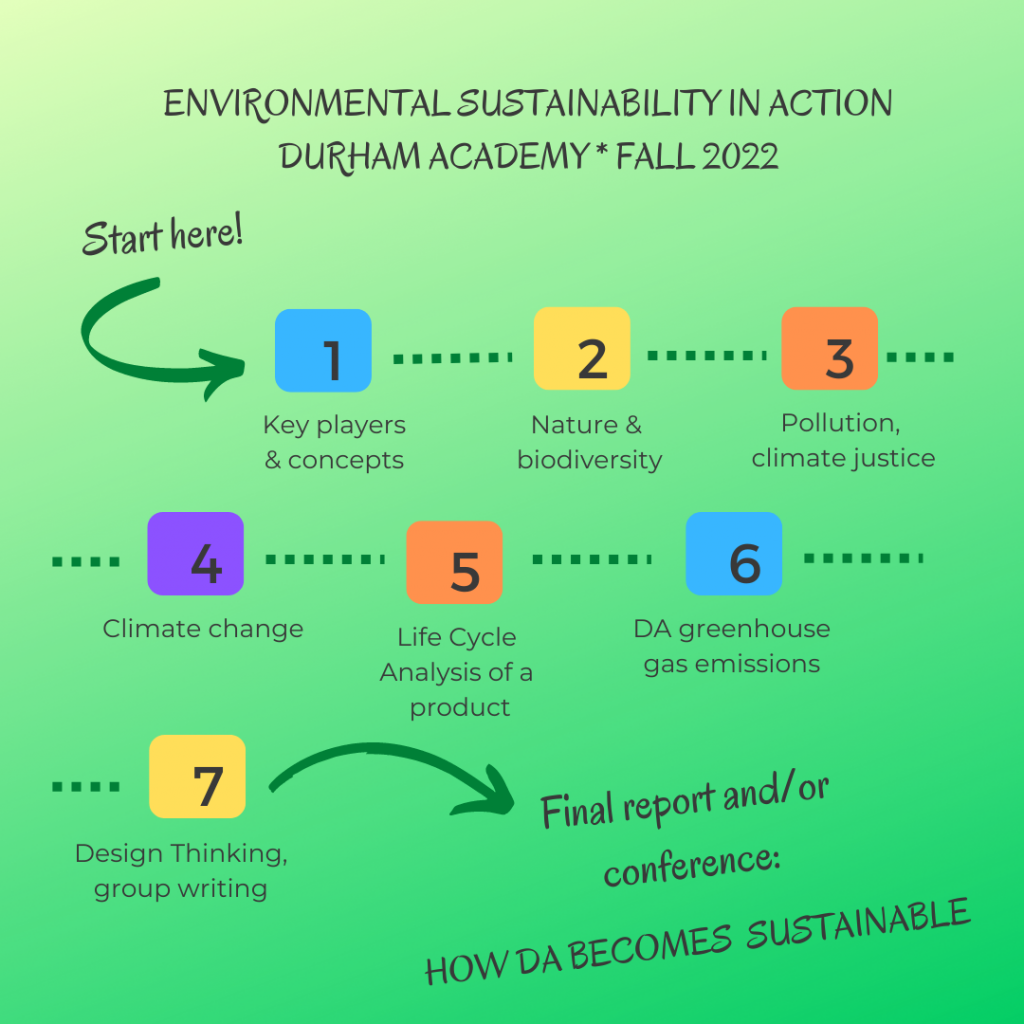 Students in this course will be at the center of Durham Academy's transition to environmental sustainability. Whether you are new to sustainability or an experienced leader, you will grow your knowledge base and develop skills that are much in demand as the whole world turns away from unsustainable practices.

Here are some questions the course will address:
How and when did human life become unsustainable?
What communities are most affected?
What countries, organizations, and schools are working effectively to improve?
What are DA's carbon emissions, and how can they be reduced?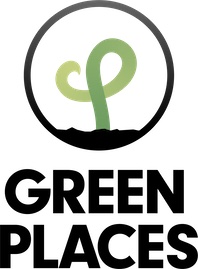 In answering the last question, we will work with Green Places, a Raleigh-based startup that we have engaged through a grant from the Innovation Journey Fund. They will help us gather and analyze data about energy use, waste production, transportation, etc.
Contact Ms. Bessias to share ideas or ask questions!