Last week I had a coaching session with Jaimie Cloud, who is advising DA about our curriculum and culture for sustainability. Our conversation was helpful on multiple fronts, but one detail particularly stuck with me. Jaimie mentioned the widely quoted finding that there will be more plastic than fish in the ocean by 2050. For her, it's a perfect example of what NOT to teach. First, because it's not true: it is a projection that assumes current trends continue, so it assumes we do not learn from the very kind of research from which this mangled quote is drawn. Second, because it promotes a sense of helplessness and doom.  Jaimie argues that we need to emphasize the opportunity to make changes and guard against doom-and-gloom perspectives. The #1 Enduring Understanding in Educating for Sustainability is this:
A healthy and sustainable future is possible.
With the knowledge that plastic is accumulating in oceans, landfills, our bodies, and the developing world (see The Story of Plastic), we can make changes. In fact, we are doing so at DA.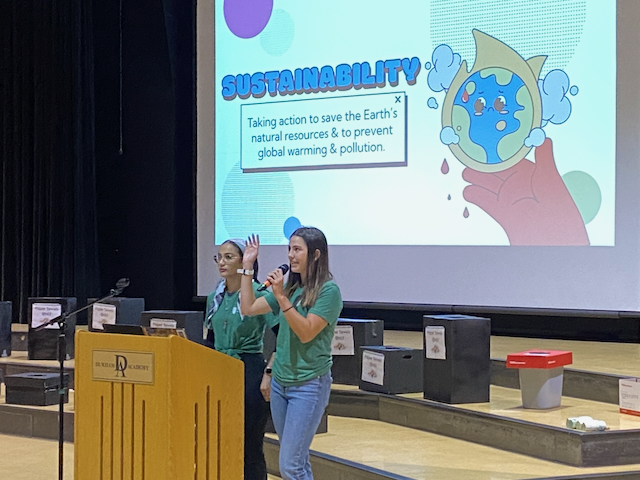 Parents, students, teachers, and staff are working together to minimize waste, especially single use plastic. Those who plan events are reaching out for information about compostable and reusable materials. The Middle School has waste stations with options for multiple types of recycling and compost in addition to trash.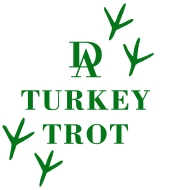 The school store, concession stand volunteers, the Student Government Sustainability Committee, the Parents Council, and many more groups within the school are taking the waste out of everyday lunches and special events. You're invited to stop by the Sustainability Station at the Turkey Trot to find out more!
Curious about the origin of the headline about plastic and fish, I looked up the source: a report by the World Economic Forum in 2019. The report is much more positive than the news accounts. It's all about the need for systemic change in the form of a New Plastics Economy, one that replaces the linear manufacture-use-dispose pattern with a circular pattern of endless reuse. As outlined in the preface,
The report's objective is … to bring together for the first time a comprehensive global perspective of the broader plastic packaging economy, present a vision and propose a roadmap as well as a vehicle for progressing this roadmap…

World Economic Forum report 2019
We at DA help create a foundation for such systemic change as we reduce our reliance on single use plastic, educate for sustainability, and encourage each other to live more sustainably. Here's a picture of abundant fish in a plastic-free ocean to keep in mind as we work together.