Earlier this month, members of the Upper School Sustainability Committee came to speak to the fourth graders about the varied benefits of composting, with the intent of educating and motivating students to begin composting in the fourth grade pod.
Their presentation about the negative effects of food scraps ending up in landfills became a call to action for the students and they were eager to begin the process.
Beginning the next day, student volunteers began taking Compost Now waste bins to lunch with them so that food waste and other eligible items could be properly composted. For the last 3 weeks, the fourth graders have worked to make this part of our daily routine.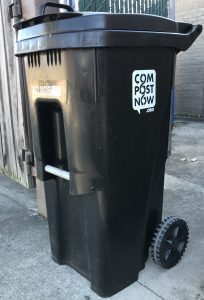 This morning, their efforts were rewarded with a half full, large Compost Now tote, waste that otherwise would have ended up in the landfill.
As we continue to make this part of our daily routine, we hope to see the volume grow and open up conversation about expanding to other grades in the Lower School.